As we get ready for 2019, it is hard to not reflect and reminisce about the success and fun we had in 2018.  In fact, 2018 has been a record and monumental year for us here at Devoted Pawn Consulting and unlike any other year before it.  Our client base has grown tremendously every year that we have been in business in the pawn world and 2018 was no different.   We continue to serve more and more customers in this industry and we have added more staff to accommodate our growth so that we can scale and help even more!  We have rolled out more services and more tools that allow you to increase your return on investment once you hire us.  We would like to share with you our year in review 2018 and offer you a chance to name your price for our services. Hurry though, this offer will not last and is only good through 12/31/2018.
All Over the Globe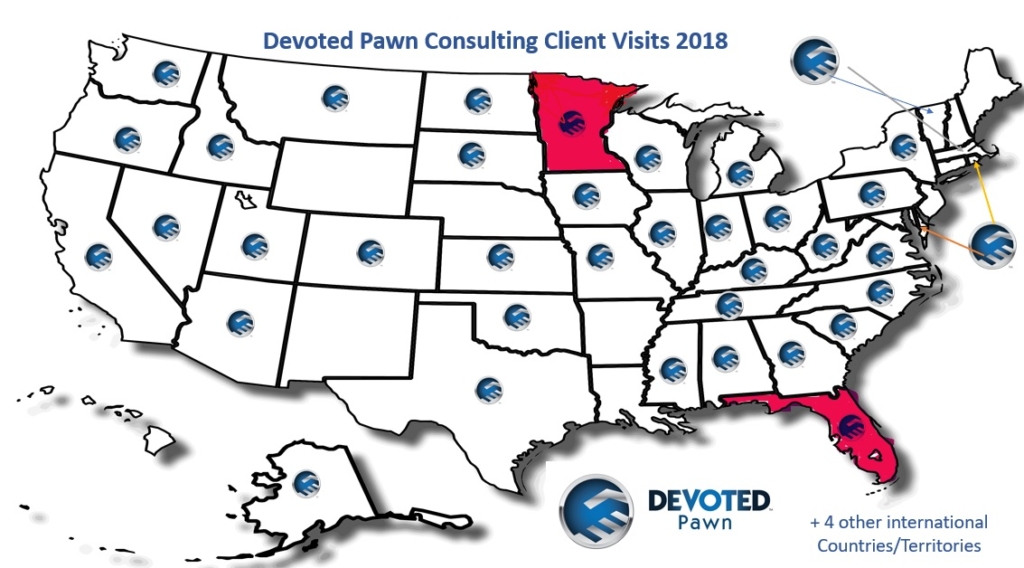 So far in 2018 we have been racking up the frequent flyer miles and had clients in and visited 38 states and counting as well as done business in 4 other countries or territories internationally. We expect that number and growth to continue well into next year.   In that time frame, we have amassed more testimonials than ever before and even did a survey explaining what our clients love about us.  Our clients consistently tell us that we are the best return on investment they have ever seen from any vendor in this industry. We had more than one client stress to us this year how they saw a record sales and profits in November and December so far.  The biggest compliment we get is how our consulting increases the profitability and the cash flow of Our client's business and what we do teaches them how to improve year over year without having us come back into the business costing them more money. In 2019 we would like to turn the entire United States map blue and Chrome with our Devoted Pawn colors!   Coming to a state near your very soon….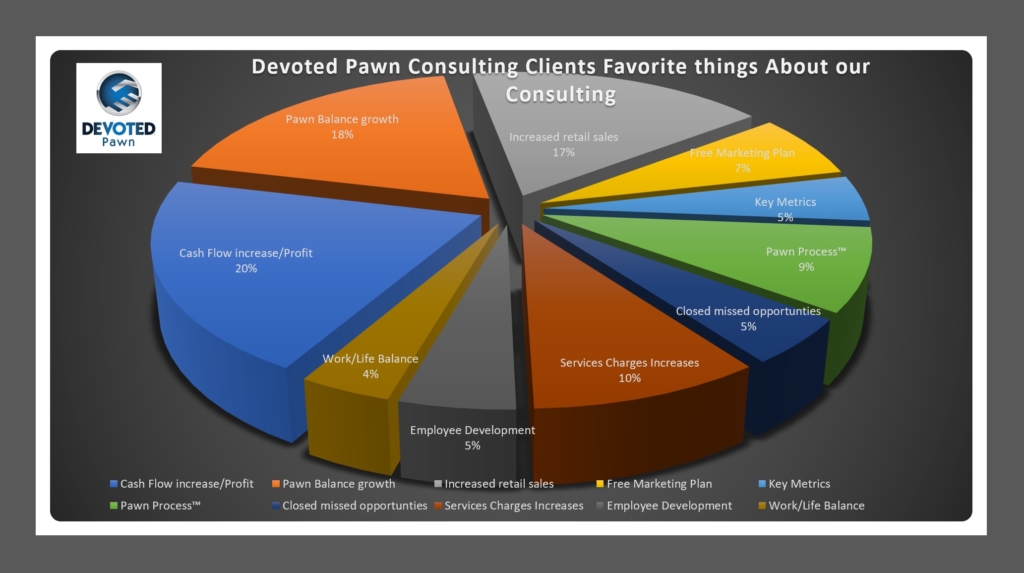 Mobile Pawnshop Consulting
2018 was also a monumental year for us as we were finally able to launch a product that we have been perfecting for the last 4 years. We created a service called Mobile Pawnshop Consulting. We created it to provide even more return on investment for our clients because you are now able to get the same great consulting services as with our onsite consulting, without having to pay for our travel.   Now you too can see increases of pawn balance,  interest/service charges, and sales of nearly 30% like or average client sees currently ,  without having to incur the expense of us traveling to you.  Within days of launching this live, we had 5 clients sign up for it immediately.  To find out more about this awesome mobile consulting, please call us at 727-580-5876.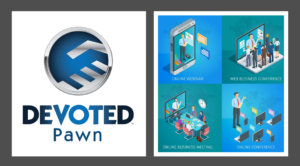 Free Pawnshop Consulting
In 2018, Devoted Pawn Consulting has partnered with our Not-For-Profit, Devoted Foundations to help pawnbrokers like you that want or need our services but feel that you cannot afford it.  Because Devoted Foundations relies on donations to provide consulting support, they are able to use those donated funds to hire us and allow us to give you the support that you need to get back on track, become more profitable and successful.
How Does it Work?
If you feel that you need our services and cannot afford them but want to take advantage of this amazing support through the nonprofit, the first step that needs to happen is to have you apply for our help.  Once you contact us, we will reach out to you to help you figure out what type of support you need, how much travel may cost, and whether the support will be 100% free or a modified combo of you as the client paying a portion of the cost, and the rest being paid through the non -profit.
Services Provided
We offer the same great services that our paying clients get so you can expect to see the same great results for whatever you can afford, and often times for free!  Contact us for more details or call us at any time at 727-580-5876.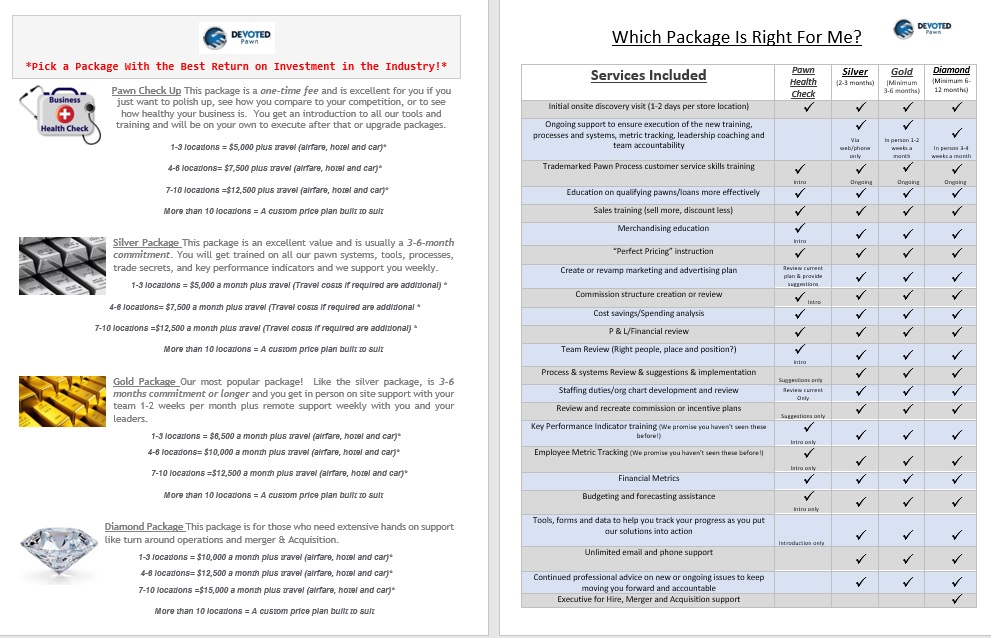 Pawn Health Check™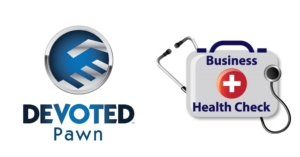 2018 has been an epic year for us last but not least, we developed a tool for you as pawnbrokers to use which will allow you to find out just how healthy your pawnshop is and areas that you need to improve on to continue success.  This survey and assessment is FREE and has no obligations or strings attached.  To take your FREE Pawn Health Check™  visit our site here.
In closing, we would like to thank all of our clients for a great 2018 and we look forward to helping even more clients in 2019!