1998  VERSUS TODAY
It has been 20 years since I moved my life from small town North Dakota to big city Minneapolis after college for my first big job offer and most of us would agree that many things have changed drastically since 1998.  Especially in the way people do business or shop for the things they need.  Most of us would also admit that the business we own, run or operate has also changed dramatically.   But sadly far too often, we encounter businesses that are still stuck in 1998 in the business using methods, training, marketing tactics, commission structures and layaway programs created in 1998 ( or older).  You might be asking how can that be?  Being self employed now, we have asked ourselves that same question since our company began.  Here is what we found. 
Best Selling Items
Before we begin, for those of you doubting that business has changed since 1998, I want to show you the best selling items from each era and talk about how business was done and how things were bought and sold in each timeframe.
*In 2017- 87 % of total retail e-commerce sales, or $294.8 billion, were attributed to electronic shopping and mail order houses, which includes both Internet-only businesses and traditional stores' online divisions.  So to translate, nearly 90% of sales worldwide didn't happen within store walls!
*Look at the technology advances.   From games to phones and the fact that vehicles do not even sell CD players anymore.  What changes have happened in your industry.
*This is an increase of un-measurable percentage.  Ebay was founded in 1996, Amazon in 1995, and Craigslist also in 1995.  By 1998 they were barely becoming household names. 
*The decline in retail gross profit is a direct reflection of the big guys online selling items in bulk as well as places like LetGo, Facebook Marketplace and Craigslist where people are motivated sellers and selling for less making retailers work harder and be more price aware.   
*Customers became much more savvy when it came to buying jewelry in part because folks could buy it cheaper in places like pawn shops used.  This changed the price of retail forever and it only continued to change with online sales 
INTERESTING FACTS
A gallon of Gas was $0.96 per gallon. I personally know this to be true because I saved the first receipt for gas in the new city.
Health insurance premiums were on average $116 per person (more for family) per month and co-pays didn't exists in most cases.  $0 deductible was a very common  plan to have.
Largest business in 1998 was GM at $224 Billion (General Motors filed bankruptcy in 2008 only 10 years later).   In 2018 it is Walmart at $482 billion, who pride themselves in discount pricing and just in recent years began online sales.
In 1998 the federal government spent $200 million dollars on trying to prevent counterfeit bills in $20's, 50's and 100's.  Today we use Apple pay, can pay with a thumbprint, online pay, Paypal, and have credit cards with chips built in them and cash is almost non existent in most businesses.
The only fast food that was common nationwide in 1998 was really burger places and Taco Bell had just come out and said "Think Outside the Bun".  it was the first of its kind marketing that went after its competition.
Google was founded in mid 1998 and today it accounts for 5.5 billion searches per day!   The world can search anything at it's finger tips and become "knowledgeable" in seconds on almost any subject.
Cell phones – in 1998 15% of households had a cell phone in it.  In 2018, over 90% have a cell phone and over 80% of those that have more than one in the household.  80% of the cell phones being used are smart phones with internet access.  Texting plans didn't exist and you paid on average $.05 to send a text and $.03 to receive one.  lastly, who remembers "free nights and weekends! "
MARKETING
Most marketing was done via TV ads, radio, direct mail, and retail was advertised via catalogs and newspaper special ads on Sundays. Today we are inundated with video messages via social media, email blasts, text messages and app advertising etc.  The websites that we visit remember us and our searches and advertise their products when we go to other websites and social media sites.  We cannot escape the marketing messages.  If you aren't advertising this way and are stuck in the past, how can you compete?
SUMMARY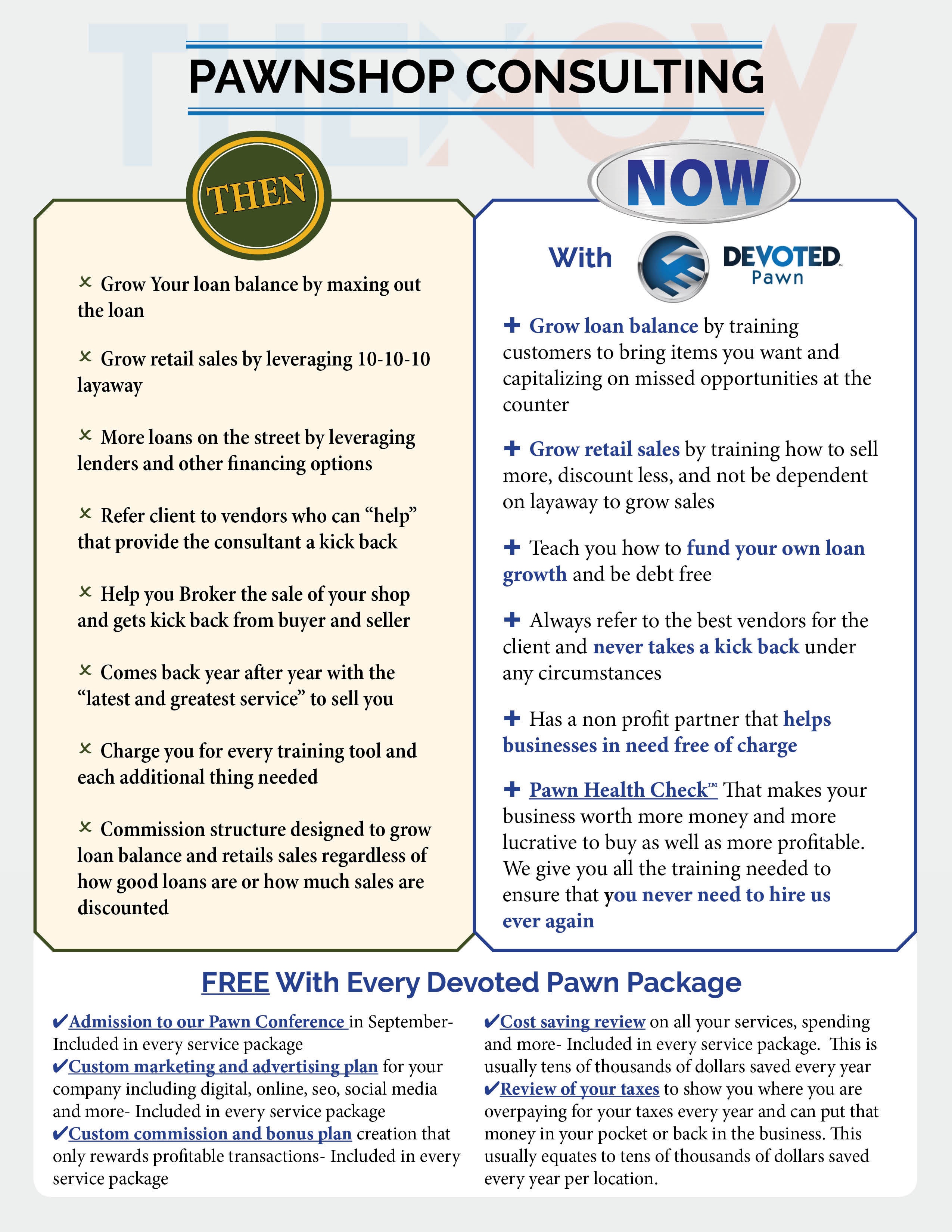 The world has changed, improved and adapted at times with breakneck speed in the last 20 years.  Has your business evolved?  Have you changed or are you doing things the same way you and others did in 1998?  Are others coaching and consulting or telling  you to do things the same old way?  After reading this article I want you to ask yourself "Why would you market, sell, layaway sell, train, commission & bonus, and operate the same was knowing that the world and your industry has changed so much"?   We ask you to #takethechallenge and find out how we can not only help you become up with the times, but also how to make more money and be more successful and to ensure that you are ready for future changes and more success.  Contact us at any time or call us directly at 727-580-5876 to find out more about how we make businesses more successful every day!  If you thought 1998 was great, come find out how good we can help you make 2018!