All We Want For The Holiday Season is…..
……Is that our clients to see increases in retails sales upwards of 30%, increases of gross profit on those sales of around 10%, increases of service and interest charges of 20-30% and even your pawn balance can see growth of 20-30% in retail sales seasons.   These are the results that our average clients see in the first 60 days of working with us, but you are running out of time to capitalize on these impressive numbers in 2018!   If you are skeptical, ask us for testimonials.  If you want to know more, contact us at 727-580-5876.   There is still time to make a ton of money this holiday season but you have act now!  We will even allow you to make us an offer on every single one of our packages.  What are you waiting for??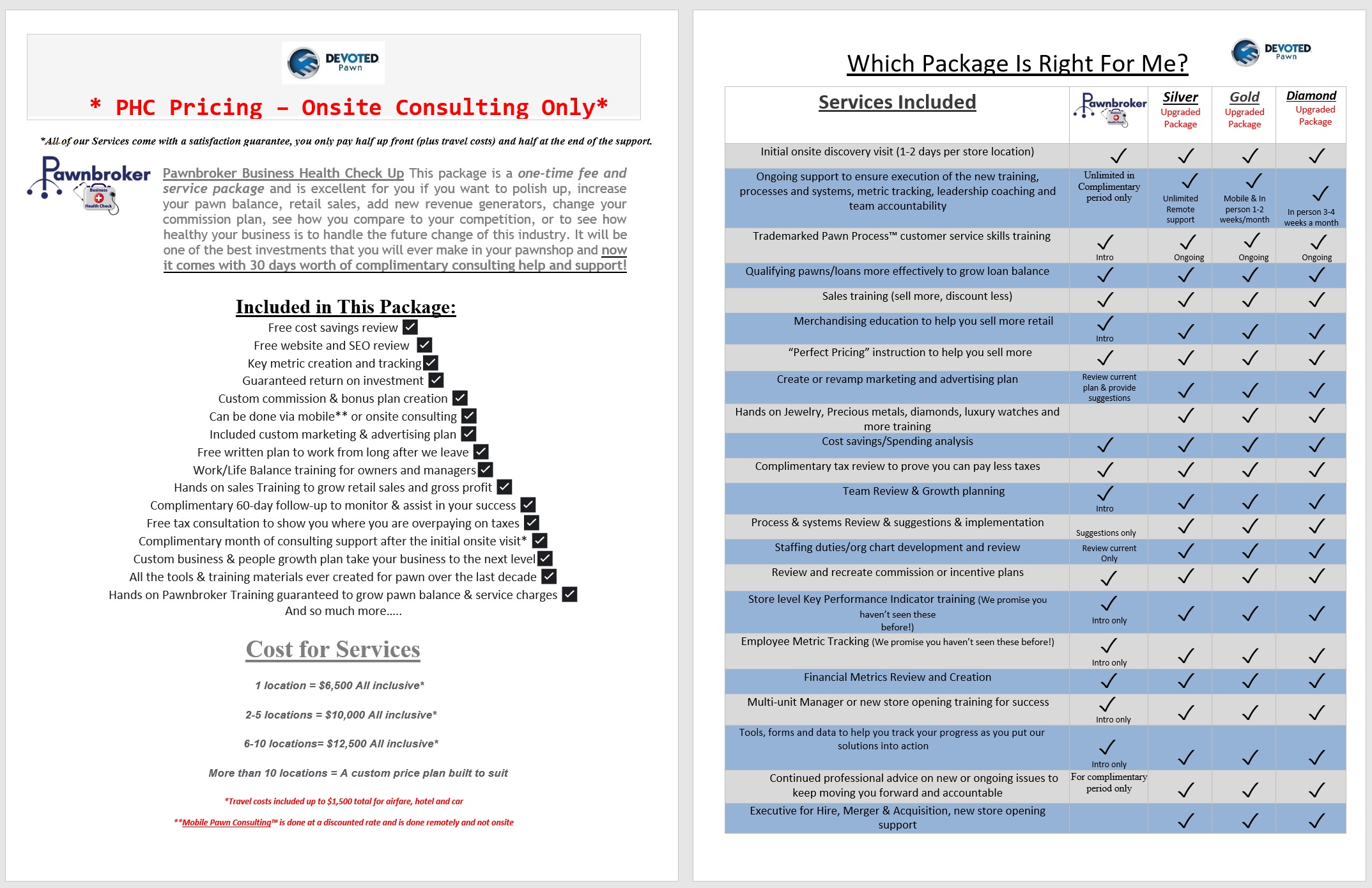 This Industry Is Changing.  Are You?
Call us anytime @ 727-580-5876
Time is money so stop waiting to #takethechallenge!